Participate
10,000 Zoroastrian Genomes
Volunteer by donating a blood sample to further understand the interplay between personal genetics & disease conditions...
Contribute
Support the Avestagenome Project®
Become a 'Zoroastrian Gift to the world' and crowd fund the completion of this extraordinary project…
Invest
Accelerate genomic healthcare research
Worldwide strategic partnerships to deliver predictive and personalized precision medicine…
Blood Collection
Creation of the world's first systems biology led biorepository of the genetically well defined Zoroastrian-Parsis. Housing 4500+ samples. Samples are collected from volunteers and stored at -80℃. DNA, RNA, plasma and stem cells are extracted for further analyses. All samples are barcoded and anonymised upon receipt.
NEXTGEN Sequencing
Whole genome, whole exome, targeted panel based sequencing using state-of-the-art Illumina platforms. Offering turn key clinical genomic analysis and reporting with our exclusive partner Congenica® - the world's leading software for the analysis, interpretation and reporting of genomic data.
Liquid biopsy
Non-invasive genetic predisposition screening from plasma and whole blood. High depth sequencing at 5000X for circulating free DNA using a propriety capture panel. Tertiary analysis or disease mapping is done through a clinical variant prioritization platform ensuring rapid turn around and accurate reports.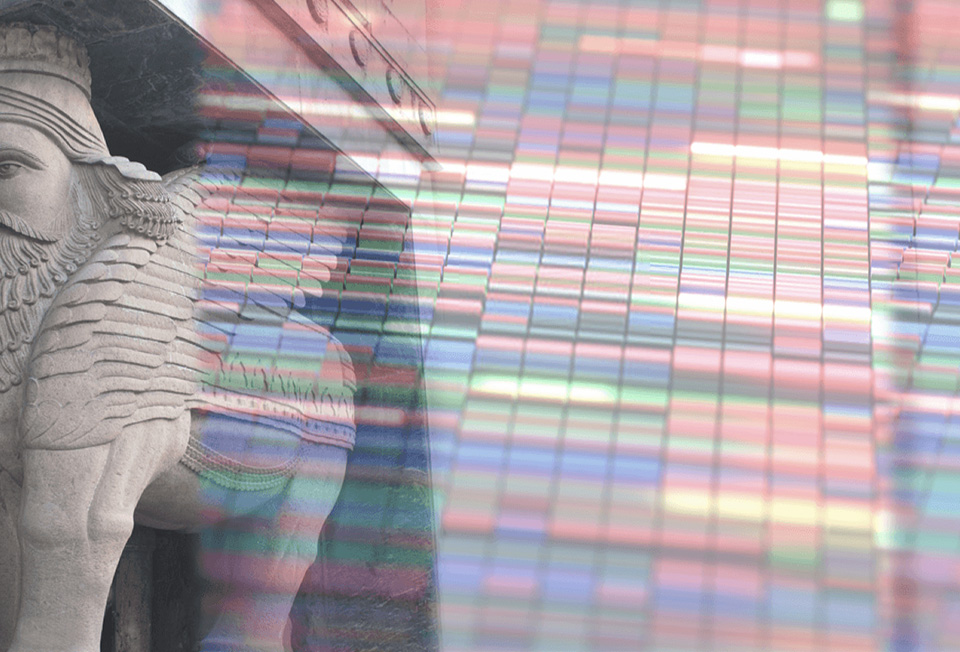 The 10,000 Avestagenome Project® is a landmark, first-of-its-kind comprehensive, integrated systems biology, genomics biobank database of the Zoroastrians for the deep understanding of human disease. The Zoroastrian-Parsis are a well-defined small population of less than 70,000 individuals in India. Well-documented genealogical charts demonstrate unbroken lineages. Generations of marriage within the community has resulted in an increased evidence of both traits – greater longevity, and certain diseases – Parkinson's disease, stroke, heart disease, specific cancers, and Alzeheimer's disease.
At The Avestagenome Project®, we are at the interface of generating valuable genomic data and cutting edge AI driven technology to manage big data platforms. These platforms have the potential to revolutionise medicine and create access for tailored healthcare for the needs of individual patients with cancers, neurological disorders and rare diseases. 
In a landmark first, The Avestagenome Project® has successfully sequenced and assembled the full length female and male Zoroastrian-Parsi nuclear genomic reference standard, AGENOME-ZPGRF and AGENOME-ZPGRM. Additionally, we generated the first complete de novo Zoroastrian Mitochondrial Reference Genome, AGENOME-ZPMSHV2a-1. Our research expands the understanding of the implications of genomic signatures in an endogamous population, accelerating the development of Predictive, Precise and Personalized medicine for all humankind.
Our research, which has thus far traced ancestry via the mitochondrial genome and environmental cues affecting individual epigenomes, is now exploring the nuclear genome, the genetic code of life. We are confident that this milestone will identify risk by diagnosing disease, such as cancers, neurodegenerative conditions, and rare disorders, while mitigating the risk through customising treatment regimens.
View the Latest News
The Avestagenome Project® is leading to groundbreaking insights with continued findings into the role of genomics in Precision Medicine.
A life sciences firm has turned to this community to understand how certain diseases occur in the general population Written by Anuradha Mascarenhas - Indian Express…

Avesthagen has 'consolidated, cleaned-up and restructured' its operations and is looking to fire on multiple cylinders of personalised healthcare, nutrition and climate-change oriented agriculture, said…

The platform will will provide accelerated and continuous innovation to create a pipeline of novel diagnostic tests, enabling best-in-class patient care Avesthagen has launched AVGEN…